Micro-makro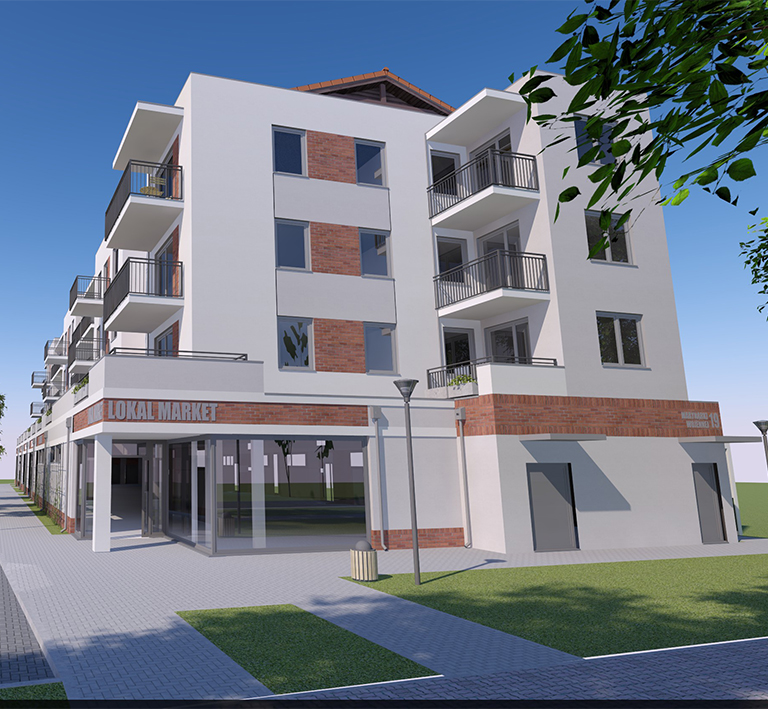 For micro-MAKRO company work the group experienced investment experts who are related with Zulawy region.
The purpose of townhouse Pogodna venture is to create a unique place in the borough Stare Pole. The development will be a modern, comfortable and high quality building with the apartments and business premises. Stare Pole, the borough with enormous potential, is located nearby a route used by passengers every day.
The investment is completely safe for customers. The building of development will be covered by our own funds and payments from clients transferred to the trust account. The developer will be allowed to use the collected funds on condition that the certain stage of investment is realised. 
micro-MAKRO Sp. z o.o., ul. Stągiewna 12/2, 80-280 Gdańsk NIP: 6040080830 REGON: 220477520 Kapitał zakładowy: 113.000 zł KRS nr: 0000287844. Sąd Rejonowy Gdańsk-Północ w Gdańsku, VII Wydział Gospodarczy Krajowego Rejestru Sądowego
Bright side of life
Harmony and modernity
Townhouse Pogodna is the most innovative building in a neighborhood. It was designed taking into account the characteristic building style in the Zulawy region and modern architecture standards. It is a high quality development with specious staircases and modern lifts to help make residents more comfortable. Landscaping, playground and business premises at the same place would result in a positive atmosphere among the place's residents.
Comfort and fast travelling
The railway station and bus stop are located nearby the townhouse. It is an excellent option for everybody who likes comfortable and fast travelling. Car drivers can use the route 22, connected with highway A1, which enables a quick connection between two cities - Malbork and Elblag.
The apartments for young people
Townhouse Pogodna gives an opportunity to buy the apartment with good conditions. Our offer meets the requirements of national help Mieszkanie dla Mlodych. The young people can receive a large amount of funding, even 30% of apartment value.